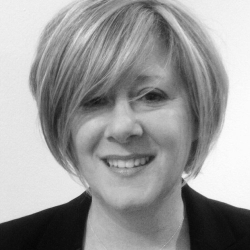 Barbara Hagin
Managing Partner/San Francisco
Barbara is Managing Partner of Breakaway's West Coast office, based in San Francisco.
She is responsible for running the West Coast bureau, where she manages the development of programs for clients ranging from Silicon Valley start ups, to blue chip technology brands. She is also focused on Breakaway's new business and internal development campaigns.
Barb has extensive experience in technology public relations, having worked with clients spanning the technology ecosystem from enterprise software, networking through open source and cloud computing. Client names of note are Aruba, Borland, CopperCom through to iPass, Hewlett Packard and eBay.
Previously, Barbara spent more than a decade with TSI Communications and its parent agency, Golin/Harris International. Barbara opened TSI's west coast office in 1993, building it into a leading Silicon Valley agency serving technology, communications, consumer electronics, financial services and health sciences companies. She joined TSI alums Pam Preston and Kelly Fitzgerald at Breakaway in 2003.
Barb started her career as a journalist and holds a B.A. in journalism/political science from Rutgers University, with graduate studies at the Eagleton Institute of Politics. She is a frequent lecturer at Santa Clara University.
Barb's love of fine red wine, the great outdoors and wildlife puts her in perfect stead for tackling the public relations jungle and providing clients and co-workers with the sage counsel she is well known for.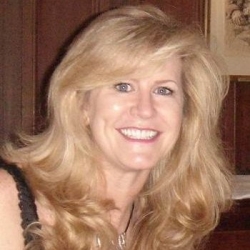 Kelly Fitzgerald
Managing Partner/New York
Kelly Fitzgerald co-founded Breakaway Communications with Pam Preston in 2003.
She currently works with Breakaway's clients providing strategic and tactical counsel across the agency, as well as maintaining a keen focus on agency results measurement. She is focused on international development, and is responsible for Breakaway's network of global agency partners.
Her client experience at Breakaway includes NDS, News Corp's technology division, launching InfoPrint Solutions Company, a joint venture between IBM and Ricoh, GreenRoad and American Greetings Interactive.
Kelly founded Breakaway after having been president of TSI Communications, one of the largest technology agencies in the world.  She worked across the agency, but mostly concentrated on her IBM clients, and her team won the Gold CIPRA award-winning campaign for Deep Blue. Prior to entering the world of PR, Kelly worked on Capitol Hill, managing legislative and press issues for a Member of Congress from Florida, liaising with constituents, legislative committees, and lobbying groups.
Kelly holds a B.A. in government and economics from the University of Notre Dame, and a M.B.A. from Rollins College.
Outside of work, Kelly's passions include snowboarding, travel and fine red wine, a common bond between many of the team members at Breakaway.
Pamela Preston
Managing Partner/New York
Pamela Preston co-founded Breakaway Communications with partner Kelly Fitzgerald after a 13-year career building leading firms.
Her extensive professional experience spans enterprise hardware and software, wireless network technology, mobile content, and microprocessors.
As a Breakaway managing partner, she is actively involved in the development and support of communications programs for Plaxo, the leading online address book; and heads up the Breakaway wireless practice working with clients such as BelAir Networks, a provider of wireless mesh network solutions; developing and executing projects and programs for Alcatel-Lucent and more.
Pamela's professional experience also includes developing and implementing internal and external communications programs for small to medium-sized companies such as Adaptec, MessageLabs and NDS Group plc.
She holds a B.A. in English Literature from the University of Massachusetts, Amherst.
A incurable news junkie, Pam's interest in current affairs, history and great literature goes hand in hand with her research skills and she looks forward to a glass of red wine.